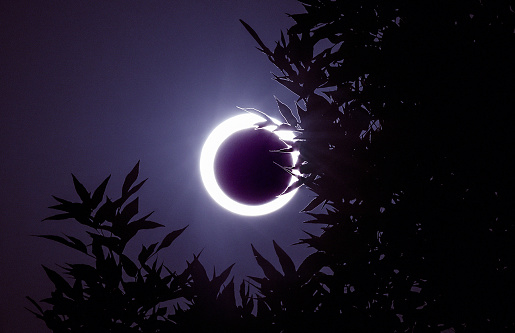 Like that poor shadow that here passed for riches,
his uneventful blankness all amazed,
his looming stealth felt like the spell of witches,
humble and dark glowed in the brightness razed!

And as he sped, empowered mystery,
over lands unimpeded, smooth as class,
enacted his role in human history,
the emphasis borne on his simple pass!

Had blocked the sun's effulgent majesty!
In terms no plainer could be thus expressed
of daylight and night made a travesty;
a diamond ring set for his parting jest!

So I think of the state of fame on earth:
the total eclipse of a life's bright worth.
Written on the occasion of the total eclipse of 11 August 1999.