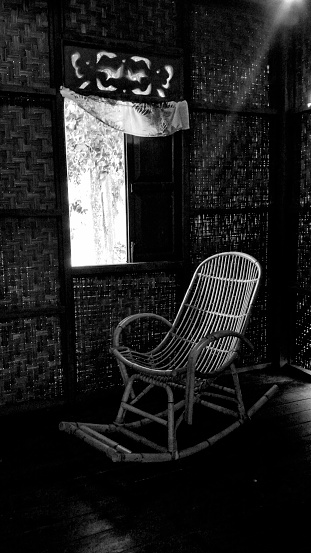 The easy chair with moist trails of memory
lies unused now. Termites feast on it.
One of the legs needs a support.
As children, we hopped and bumped on it
not after it sucked in our father's last breath.

It holds his scent, desires and zeal;
Mom wanted to preserve it for long.
She sits by it every day, wipes it with her own cloths,
her way of reverence, to last till the day of their reunion.
It gets periodic touch-up, but
imminent deterioration with time outlives all.

Finding it difficult to destroy or dispose
for affinities and affections to our parents
embedded in its weary planks, the chair has become
a monument filled with memories and sentiments.
pen and paper can make
Music to solve the eternal puzzle - See more at: https://www.boloji.com/articles/48689/living-inside-meditative-poetry-with-a-difference#sthash.1DwQ1rd1.dpuf