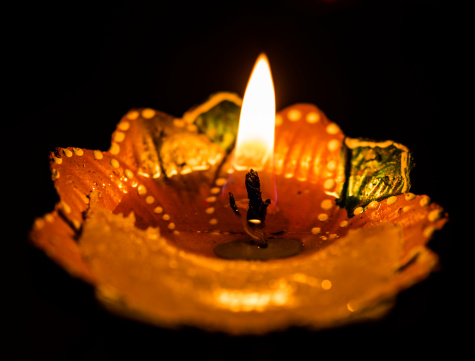 I am the flame of the evening lamp
I put a royal dot
On the forehead of the night
The very touch of my light
Secretly made its dreams more sweet
On its heart I left
The mark of first love
It is a secret meet
The sky is yet to be filled
By the flying singing birds
When the morning sun will rise
The whole world will also arise
And like a momentary mirage
I shall also fade and cease.
Transcreation of the song – Ami sandhyadiper shikha – by Rabindranath Tagore. Its best recording is by Debabrata Biswas.