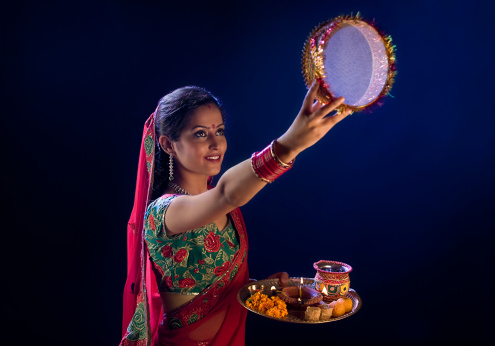 Today her fast is only for me,
She is hungry only for me,
Praying for my life, wealth and health.

What can I give her?
She wants nothing but love,
I love her,
She loves me.

I want to give her something,
She wants only me or nothing,
So I will pray to God,
In every birth, I live with her.