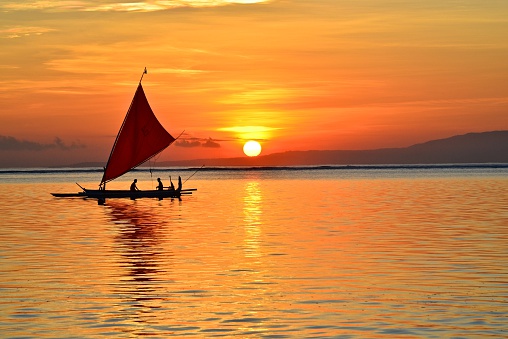 The sun shone today, and brought history up
to date, the present's clarity and brilliance
embraced the mind, everything in relief
as how it should be, brought to what it is.

Sunshine opened the door to every kind
of freedom – the eyes open day in what
were shadows of gloom, here and far away,
city spaces, and the lake's open water.

Beauty's most at home in nature, the eye
taught artistry of form, the ascent and
fall of trees against the sky and terrain,
water and its fest of birds ever jostling.

Sunshine strikes up the orchestra of life,
and on brief time casts a spell to convert it
to forever, even for the now sufficient;
it has never failed to work to this day.
Comments on this Poem
---
| | | |
| --- | --- | --- |
| | Thanks | |
---
| | | |
| --- | --- | --- |
| | Yes, the photo is inspirational: a compliment to the editor. | |
---
| | | |
| --- | --- | --- |
| | A beautiful sunshine indeed, the red disc of the sun glowing red and opening up new vistas of thought, dispelling darkness, opening the doors of dreams and visionary glides and we basking in the sunlight, feeling the warmth. | |
---