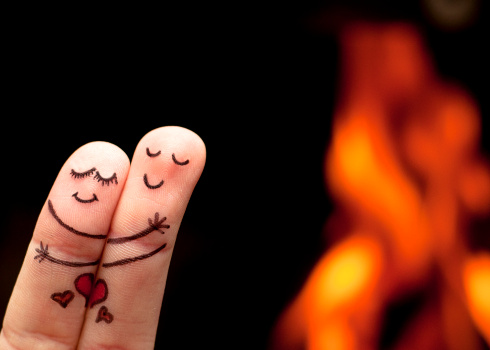 Forty years of love and togetherness wrapped in eternal bliss,
Without each other there would have been so much to miss,
Choosing you two as soul-mates, God has made the best choice,
So raise a toast, say 'cheers' to life, it's a moment to rejoice!

When in love, life is beautiful like a distant rainbow in the sky,
Memories lie deep inside, like on rose petals the dew-drops lie.
Those lovely, unforgettable, golden memories bring endless glee,
And so many delightful dreams together you both weave and see!

There is so much to learn from a heaven-made couple like you,
So many tornadoes in life you both have together gone through,
Holding each other's hands you've walked always with such poise,
In your relationship there never has been any cacophonous noise!

Forty years of joy and peace your true love and care has raised,
We wish you a fantastic Anniversary; be happy, stay blessed!
We are inspired by your bonding, we are completely enthralled!
You complete each other; you are the best couple in the world!

In your Ruby Anniversary, we pray for your joy and good health,
May happiness be your fortune, may love be your greatest wealth,
Wrapped in each other's arms, you traverse the difficult roads with ease,
All of us are awaiting your Golden, Diamond and Platinum Jubilees!
(Dedicated to my Parents on their Anniversary)