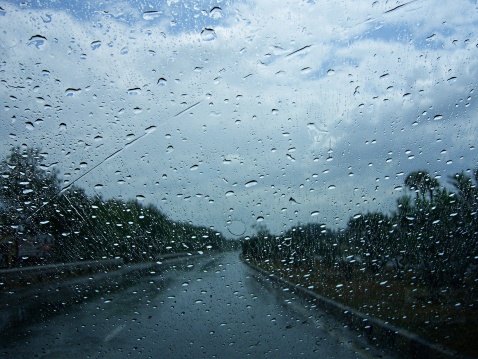 Somewhere between unsure rumbling thunder and blushing lightning,
It starts to rain.

It's more like the night gently placing an assuring hand
On the sagging shoulders of the one who weeps.
These raining teardrops kiss the waiting earth.

These raining teardrops touch the sleeping sunflowers,
And thus roused, they wake up early today.

She smiles.
Tonight somehow passes,
Upon waves of winds and the scent of the soil,
The night rides away.