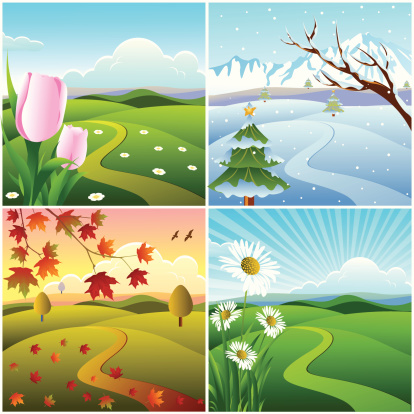 Summer left me
Recently one day
And now I see
Cold air on its way.

Autumn is here;
Winter is calling;
Change is everywhere -
Leaves are falling.

Fall will be showing
Colors so sublime,
With leaves glowing
Yet another time.

And before I know,
Snow will fall;
Winter will show
It can enthrall.

And after some time,
Spring will blossom,
With a show sublime -
Truly awesome.