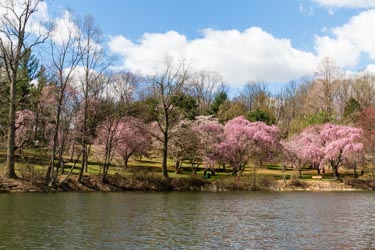 What a beautiful day
Coming my way
With sunshine falling -
How enthralling!

What a grand view
With the sky so blue
And clouds so white -
How they delight!

What a splendid show
With cherry trees aglow
And magnolias in bloom -
Nature's showroom!

What lovely trees
Swaying in the breeze,
Showing colors of spring -
How they sing!

What moments of time,
So serene and sublime,
Life is giving
For my living!
Image © Kulbir Bhalla