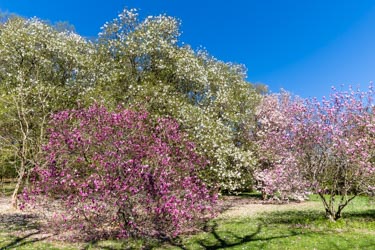 A beautiful day
In the month of May
Nature is showing
With a breeze blowing,
Sunshine falling
And rhododendrons calling
Me to savor
This divine favor.

A beautiful day
Coming my way
With irises in bloom,
Dispelling gloom,
And songbirds singing -
What joy they're bringing
When they're tweeting
Their merry greeting!

A beautiful day
To go out and play
Or sit for a while
To restore your smile
As well as your peace -
Let worries cease
As you soak the sun
And have some fun.
Image © Kulbir Bhalla