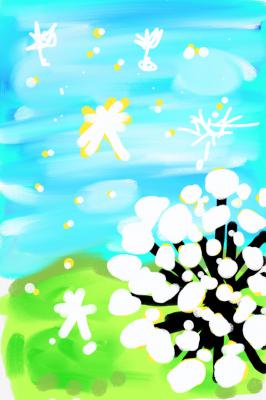 Dandelion seeds in the air,
Fear is almost everywhere,
Some stuck in their home, crying,
While some staring out the window, sighing.
"Gosh, isn't nature amazing!
With many exotic birds flying"
Some you thought have died,
Some more chirping all day and night.
Blooming flowers of white, yellow and carmine.
Some bloom out like a piece of heaven, amazing and tiny,
While some amazingly wonderful, big, from 2cm to 3.
With less of a chaos and clear view of every tree.
The sky is so much clear,
I can even see God up there!
Earth Day was celebrated at its best,
Indeed, nature is having a good rest.