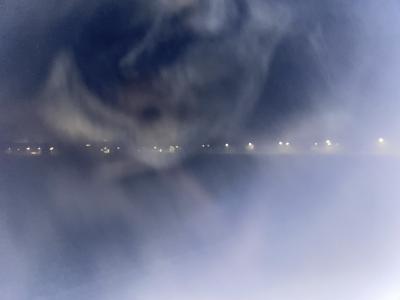 They teach you to have
a "positive attitude"…
Am I meant to
imagine a moon
On a dark "Amawas" night?

The truth is that
You already know-
You see it or not,
The moon exists.
Even on an "Amawas" night!

A fact of science,
Not a mystic thought-
Change of angles, limited senses
Merely create a belief of absence,
as the moon glows on the other side.

I ask you to listen,
To the well-placed trust
That lives deep, in your heart-
A crescent always appears tomorrow,
Where you see no moon today.

Until tomorrow accept "Amawas"-
A phase of cycle
That provides contrast,
and gives the stars
A well-deserved chance.


(Amawas - Hindi name for 'no moon' night - symbolic of loss, absence, despair, darkness)


Image © Dr. Suruchi Arora