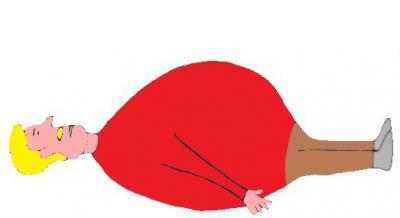 There was a young man who was obese.
He ate too much and now he's deceased.
He went to his favorite restaurants and ate a lot of food every day.
He died at the age of thirty and it's not surprising that he passed away.
His family told him that his gluttony might prove fatal and they begged him to go on a diet.
Even though they told him over and over that his obesity might end his life, he didn't buy it.
One evening when he was through eating, he had a massive heart attack and hit the floor.
He died instantly and his wife and children grieve because their patriarch isn't alive anymore.
He scoffed at the idea of dieting and he suffered a horrible fate.
He might not have died if he had made an effort to lose weight.
Image © Randy Johnson