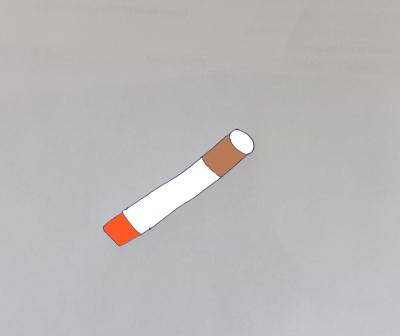 It was something that she couldn't live to regret.
She died in a fire that was caused by a cigarette.
She was smoking in the dark while she was in bed.
She fell asleep and the fire started and she's dead.
It's particularly sad because she was eighty-five.
The firefighters fought the fire but she didn't survive.
That lady's body was covered with third-degree burns.
This should teach a lesson that needs to be learned.
While you're lying in bed, you should never smoke.
You might die as well and what I'm saying is no joke.
Anna Karen also died when she smoked and fell asleep.
The things people sow are things they must also reap.
Smoking is bad for people but smoking in bed is worse.
If you smoke in bed, you may end up in a hearse.
[Dedicated to Anna Karen (1936-2022) who died on February 22, 2022]
Image © Randy Johnson