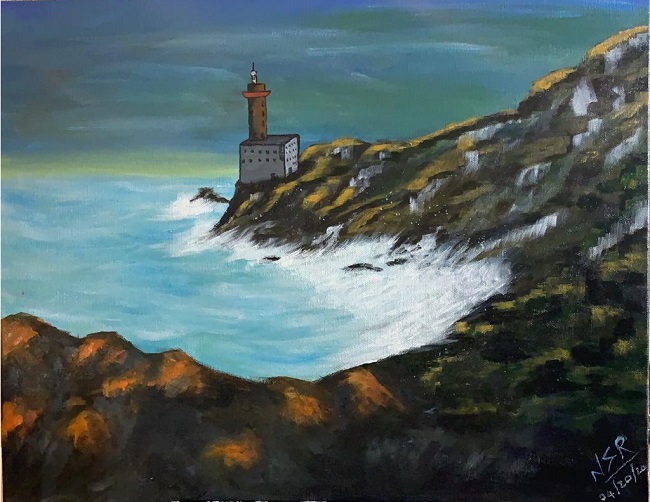 Am I like the waves, turbulent,
Bursting on the shore rocks, to flaunt
My splendid dance through sprinklers,
Astonishing merry spectators?

Am I like the waves, so tranquil,
Skimming the shores and never still,
Silently making inroads,
Through crevices on the shore?

Am I like the rocks, so sturdy,
To stall the waves of its fury,
For the waves to return to sea,
To seek an alternate, maybe?

Am I like the rocks, eroding,
To provide space for waves, flowing,
In ledges, offering a leeway,
For the waves, on shore, to stay?

Am I like lighthouse, majestic,
Placed on the shore, so strategic,
Visible miles on end, my glow,
Navigating ships off harm's way?

Image of painting by Neeraja Sundar Rajan