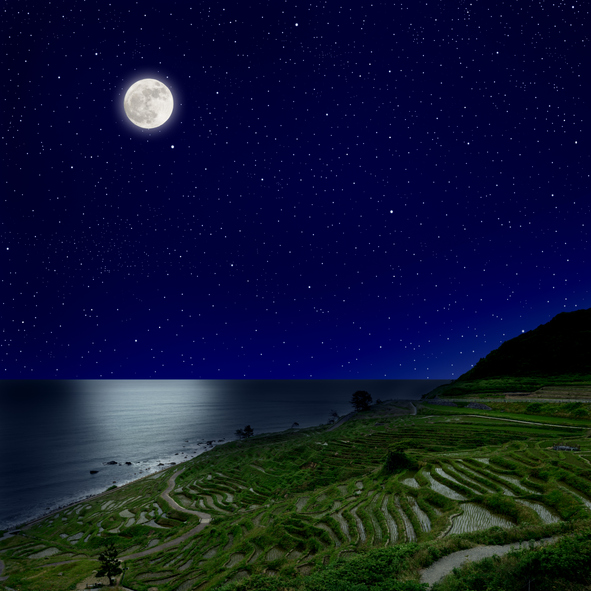 Soft and sublime blows the sea breeze,
Sprinkles from the waves in the air ne'er cease,
Caressing the waves with a touch so sensuous,
Causing the waves to dance, look innocuous.
As the waves break on the shore,
Fine particles of sand it stores,
Smoothening it into a carpet, priceless,
Bejeweled with ornamental shells.
My neatly combed hair is in disarray,
As into the waves I stray.
Sand particles tickle my face,
Together, they impair my gaze.
As the sun wanes in the West,
The Eastern horizon is all dressed
To herald the full moon in splendour,
Which ne'er can I conjure.
The resplendent moon with grace so feline,
Rises, waxing eloquence which words cannot define,
Clothed with the shining stars, well-bound,
Across the silky sky all around.
In the soothing light of the moon,
The carpet of sand turns golden soon,
With designs on the sand carpet, embellished
By homing crabs, for the day, finished.
In rapture, I watch the waves gleaming,
Is it real or am I dreaming?
It is an experience so surreal, untamed
Drinking in the beauty of this terrain.
The cloud cover envelops the moon from sight,
Drawing out from the sea, its light,
Leaving a vast expanse of dark space,
Sending a chill across my face.
It does leave me forlorn,
But it was not for long,
As the cloud cover gives way,
Unable to keep the moon at bay.
So too on our journey of life,
You pass thro' spice and strife.
If you take it in your stride,
You are an inspired winner alright.
Image © istock.com