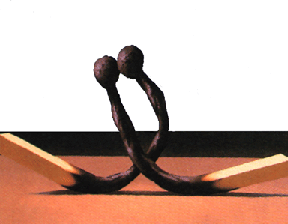 Workshop # 3
Early trust, although we know,
may or may not make the life easy
Instead, it can drown us in the valley of perils
by keeping our hearts too busy !
We still continue to throw ourselves
to outsmart our abilities on this huge global face
And wonder at own leisure, about the loss of longevity
mesmerized by the daily rat race !!
Workshop # 3
A Different Realm by Maria Reed-Shore
A Frozen Memory by Hippie Gal
A Whisper in the Ear by Hillol Ray
Abuse by Pavalamani Pragasam
After Glow by Cynthia Proctor
Annexation by Hillol Ray
Broken Hearted by Beth Hancock
Burn and Glow by Meenakshi Madhur
Burning Problem by Pavalamani Pragasam
Early Trust by Hillol Ray
Eternal Flames by Krista Nicole Hubschman
Face To Face by Hillol Ray
Faith of a Match by Nicholas LaMattina
Fate by Bhagwat K. Shah
Fire of Life by Rajender Krishan
Forgotten Sorrow by Thomas Eng
Glue Without A Clue by Hillol Ray
Her Smile by Saurabh Kumar
Immortal Lovers by Trupti Derashri
Indelible Ink by Hillol Ray
Lean on Me by Bijal Dwivedi
Love by Dr. Soumya Panigrahi
Love by Shanon
Love's Fire by Hecletia
Lovers by Pili Pubul
Mission by Pavalamani Pragasam
Moment of Truce by Hillol Ray
My Burning Desire by B.K. Swaminathan
Our Love Burned Me by Frank Sheehan
Our Project of Love by Muralidharan R. Nair
Passion Does Not Wither by Vaish
Salute by Pavalamani Pragasam
Signs and Reckoning by Mary Ann Harrison
Spirits Rebellious by Uma Parthasarathy
Staying Together by Dr. C.S. Shah
Still Together by Smitha Abraham
The Eternal Flame by Ahmed Tanhaa
The Fire Inside by Joseph Allen Hardy
To Be or Not To Be by Pavalamani Pragasam
Touch by Helena Fernz
Two Images by Seema Banerjee
Two is One by Chandra Shekhar Das