Continued from Madmaheshwar Valley

We have reached the top, and this is the scene for which I have traveled thousand miles for the third time. There are four pools of water in Buda-Madmaheshwar top mirror-reflecting the mountain ranges.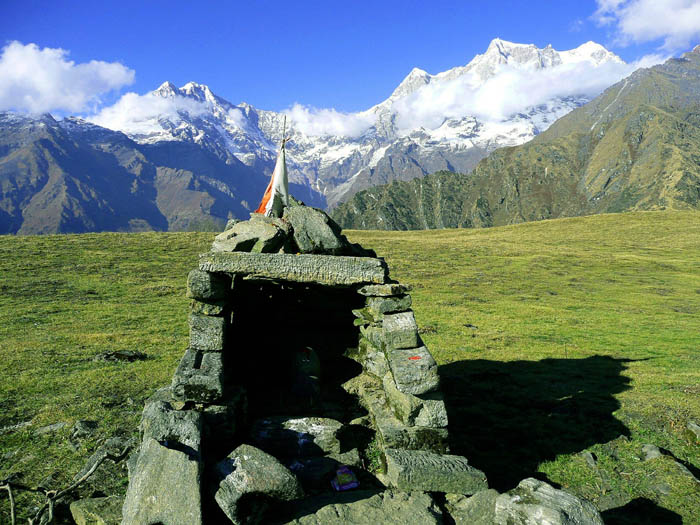 This is the Buda-Madmaheshwar temple which trekkers worship with biscuits and chocolates!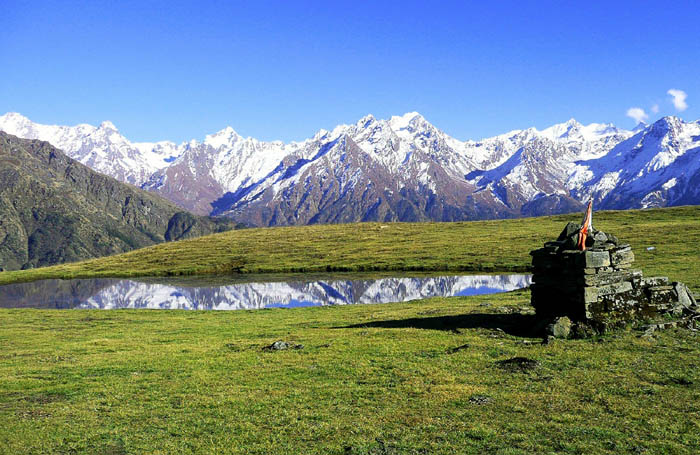 We will not speak a single word now, and enjoy the celestial beauty in deep silence. There is nobody around, only I and my brother.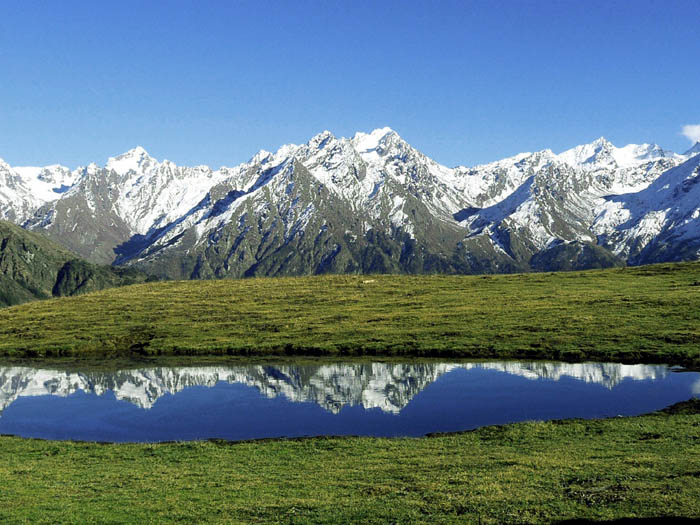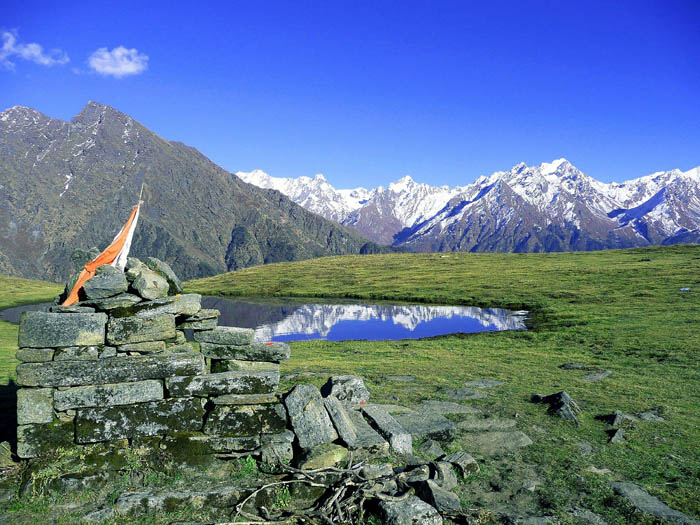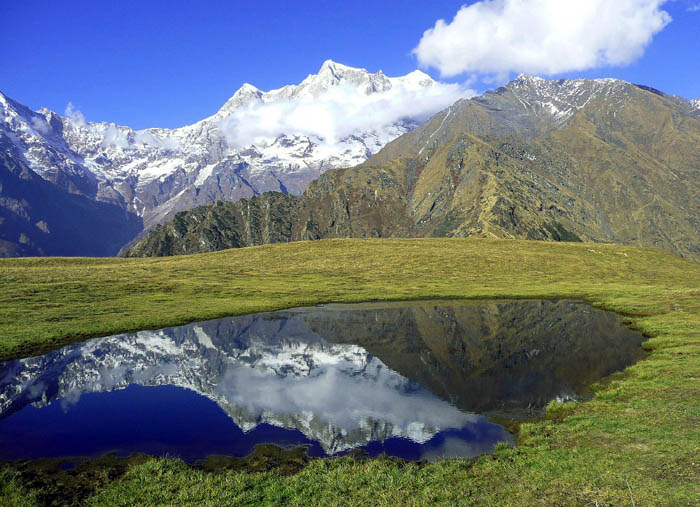 The sun is about to set. It is 5.20 p.m now.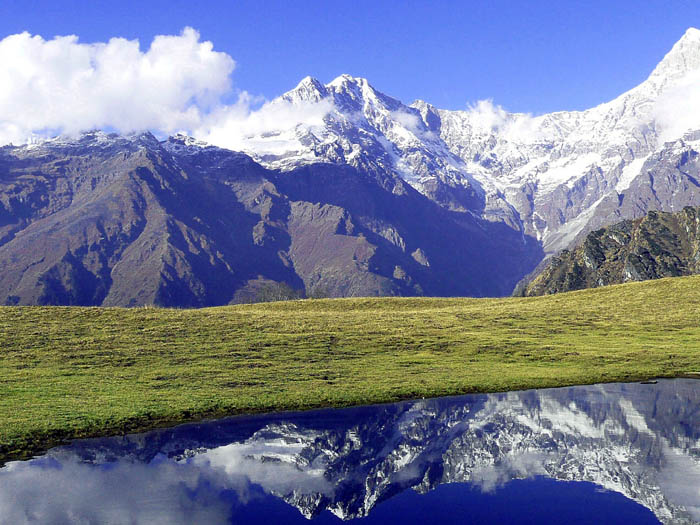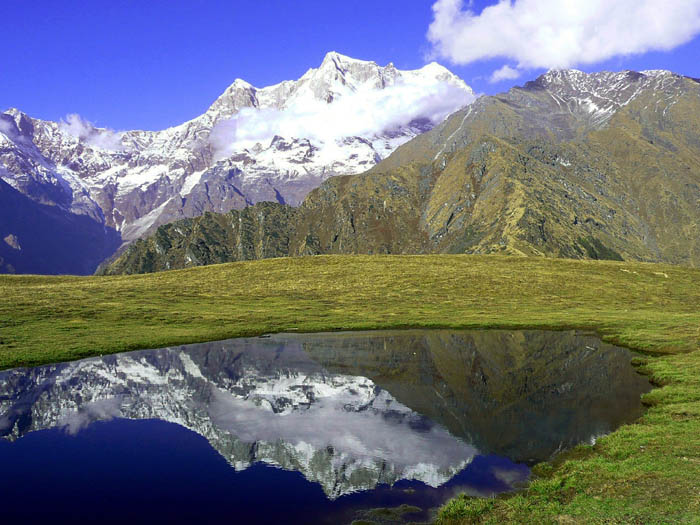 Down there in the Madmaheshwar valley it is already dark. We must start our return journey now for our night-stay at the Mandir-committee Dharamshala. Wild beasts of prey frequent the top at night. Besides, an uphill journey in the dark will make it hazardous for us. As we start descending Chaukhamba is readying for sleep. The cold mountain is wrapping up itself with a cloud-shawl.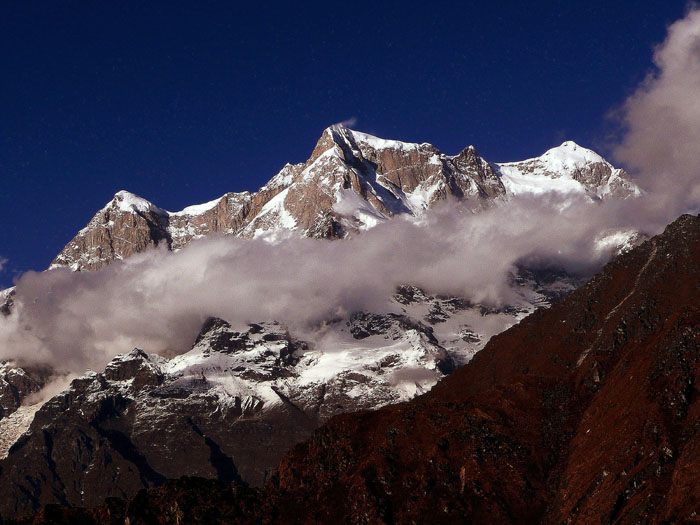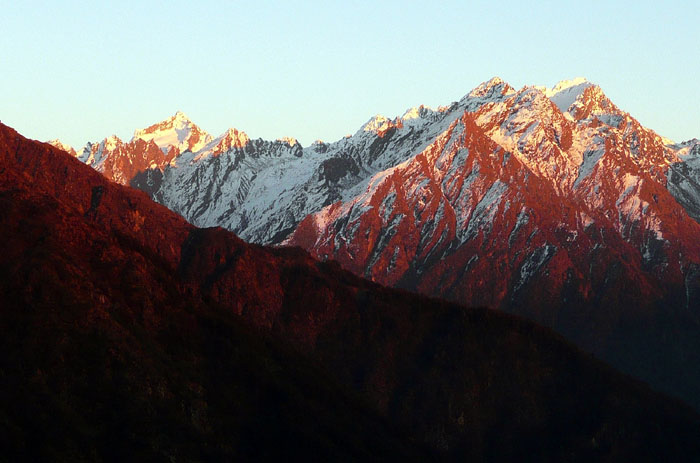 Good bye Chaukhamba. The mountains take on an inimitable reddish hue.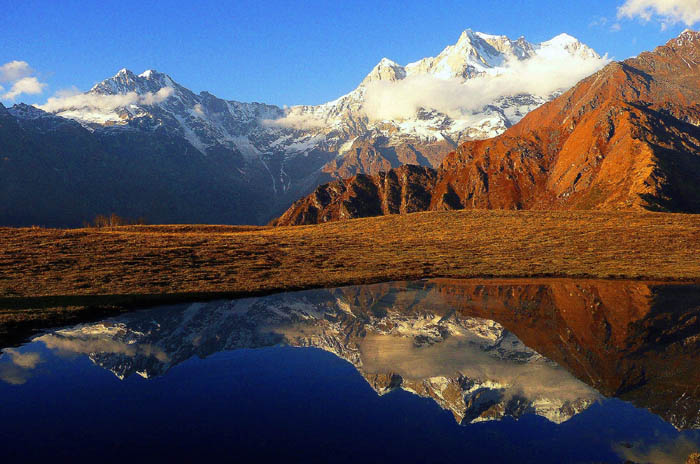 We reach Madmaheshwar valley in the dark. This scene seen up there will remain ever fresh in our memory. And undoubtedly I will have to come back again!

Exotic places like Kachni Khal, Pandusera, Nandikund are still left unexplored by me. One has to go beyond the Madmaheshwar valley to reach those places. Guide, porters, tent and ration are must. There is a sad side to our journey to Heaven. We learn that many local people are actively involved in poaching. The infiltration of Urban culture of the plains also make us sad. Well, Himalaya will remain Himalaya despite all these.

Pages: 1 | 2 | 3 | 4 | 5 | 6