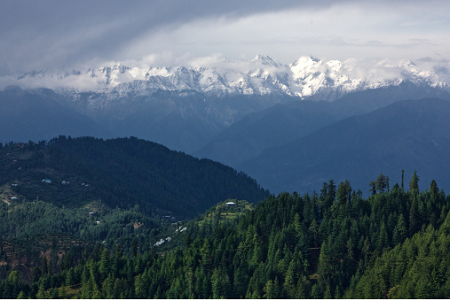 It seems that she stood up with open arms,
Raising them high;
In the mightiness lies the irresistible desire,
Where earth wants to meet the sky.

In the dense green cover
Shines the zing of youth.
Its touch of love from the blue,
As the descended cloud passes by.
The night slowly sets in.

Emerging lights on the hills make an alluring coverlet
As they come along with blinking stars.
Two bodies come close in the darkness,
Slip in beneath the sheet at distant far.
Entwined in each other they lie,
The ecstatic mountain and the blissful sky.