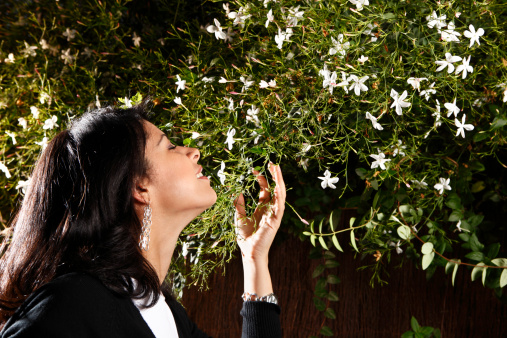 A night full of jasmines,
Champa, chameli, juhi,
Kamini, shiuli, beli,
Gandharaj
And the redolence so sweetening
That I want to pass the night
Under the canopy of the open skies,
With the twinkles of the stars
Soothing to sleep.

A night full of jasmines,
White, white,
Full of strange exotic sweetness
Maddening me,
My love,
Did you call me?
Comments on this Poem
---
| | | |
| --- | --- | --- |
| | Nice poem | |
---
A Shayar Am I And You My Shayari
A shayar am I
As do I shayari
After seeing you

And as a ghazal
Come you to me
All but silently.

Weep you not silently and secretly,
Bear you not so sadly
As may not turn into a memoir.

I still remember you
Sitting by the latticed window,
Your loss and suffering, Burquawalli.
---
Had Not Been A Romantic, But You Made Me, None But You
I hadn't been a romantic
But it's you
Who've made me turn into a romantic
Otherwise was not
And now feel I not good
If not romantic,
But drink I not,
Talk I not of the bottles
With the cigars on the lips,
Burning and smoking,
Lighting and the embers reddening
And shaken into the ash-tray,
Smoked and the butt
Thrown off,
As no alcoholic am I,
No smoker
Smoking and going,
But a dreamer,
A mad dreamer in verse
Dreaming
On the ways of life,
What is it that
Life has given,
What is it that
Love has given to me?

Thank you,
See you again,
I am going,
Bye-bye.

---
| | | |
| --- | --- | --- |
| | so very romantic..wonderful!! | |
---