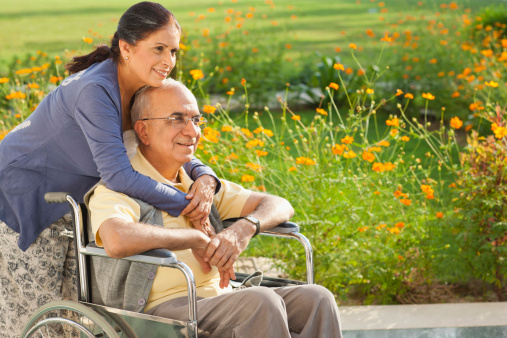 He did not tell a lone solid reason
of getting married
questions appeared stalking like a colossus,
in the empty region of a mystified psyche,
as he avowed and nursed many wrong reasons.

He married but did not really appreciate
the virtue of being alone, the quality of silence,
and wanted a woman but did not know why.

He also did not figure out the nature of woman,
he wanted to share thoughts and emotions,
realized intensity of void oxidizing intellect,
but did not know the illusive fulfillment.

He wanted to grow up with the woman,
wished to flee from a crowd of aged natives,
who wanted life's noise, and proved stressing.
Once he told marriage is an infatuation,
a soothing silence, a mania of white moon,
like the twinkle of stars far away.

He thought she was lyric, flowing clear water
of a hill stream whose origin he did not know.

Someone told a wife was warmth unspoken,
a feeling enigmatic
but assuring and caring
and to live with a woman was like the feeling
of a lake in a desert.