Workshop # 17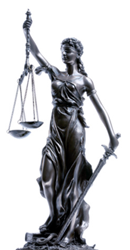 Dear Goddess of Justice,

Please do not treat this note as a letter or a request. It is an appeal. All the while you were blindfolded and held a balance in one of your hands so that you could ensure fair and equitable justice to all. It is gratifying to note that you are now forced to wield a sword in the other hand. This is indeed a sign of the times.

We Indians revere Goddesses as Mothers – be it Durga Matha or Santoshi Matha or Gayatri Matha or Mahalaxmi Matha. (Matha, in Hindi denotes Mother).However, of late, we Indians have started emulating the West so much that we are forgetting our duties and responsibilities towards our mothers. Can I take the liberty of calling you Mother? I hope you won't mind.

Mother, I am sure this sword of yours will enable you to deliver justice with greater power. The sharpness in the sword should cut off all the evils, all the negative energies in the world that are ruining peace and sabotaging human lives.

Mother, it is often said that – whatever you ask, it will be given. Today, I am asking you something for myself and something for others.

Mother, India is a country with a rich cultural heritage and a tradition that spans centuries. We Indians have always believed in the principle of Unity in Diversity. Yet, politics has ruined the moral fabric of our dear Bharat Matha - both before and after freedom.

Mother, let me now mention my wish list for this country.


Let this sword of yours cut off the demonic energies that reside within individuals that makes them commit gruesome crimes like rape and murder.

Let this sword of yours cut off the indifference some parents have for their children while leaving them with chauffeurs and servants.

Your sword should cut off the bottlenecks that broaden the chasm that divides the older and younger generation.

Your sword and your balance should ensure that – Justice may be delayed, but never denied.

Let your sword protect the children of this country from greed, sex crimes and all other forms of child abuse.

Come what may, let your sword ensure that guilty are never left unpunished.

We Indians get so enamoured of Westerners that we forget that Indians too have their own strengths...! No wonder, most cities in America and UK are filled with Indians who have relocated there for employment and eventually end up becoming permanent citizens. Your sword, Oh, mother, should chop off all the defeatist strategies that we deploy to short change ourselves.

Mother, there are examples of gruesome crimes committed by those who were appointed to protect the law. The law makers have themselves ended up becoming law breakers. Your sword should punish them, Mother. Do not leave them.

Political parties often end up squabbling with each other at the cost of the exchequer. Mother, your sword and your balance should expose the nefarious intentions behind these actions. Your sword has to cut off nepotism, corruption and malpractices that abound in the Indian scheme of things.

Mother, as an Indian citizen born and brought up in India, I can vouch for the fact that there can be no place like my motherland. In the last 41 years, I have been to Kashmir and Jammu only vicariously through old Bollywood movies. Mother, let your sword decimate all the separatist forces that are threatening the unity of our motherland .Let all of us Indians have the freedom to visit Kashmir as tourists, enjoy the splendour and nature's bounty in Kashmir, soak ourselves in the beauty of Kashmir and contribute to Kashmir's growth as a world class tourist spot. The existing situation does not bode well for anybody and one feels sorry for the Kashmiri people (regardless of their caste or creed or religion) for constantly living in terror and accepting the curfew as a way of life.

India is a country, where Saibaba is revered as a God by all religions, where some of the ex-Presidents who were Muslims were /are living examples of moral rectitude of the highest order .There is the Velankanni Church in Tamil Nadu that is frequented by believers from all communities. Yet, there are external forces that are making Indians fight over pedantic matters.

India is the country where there were many women who came from across the globe to settle here and do some great charity work, notable among them being Mother Teresa and Mother (Pondicherry). Yet, there are women who are born and brought up in this country who do not use politics to serve people but only to fill their coffers. Oh, mother, oh, goddess of justice.....let your sword kill their evil desires.

Mother, today India is facing threat from Pakistan on one side and China on the other side. Oh, mother, please protect us from our neighbours with not-so-honourable intentions.

Mother, today when the poorest of the poor in India do not have two square meals a day, we have one scam after another being unearthed. While those who are being tainted are being removed, there is complete silence on the booty that those people looted and shared ....Oh, Mother, how long can you continue to be blindfolded? Just like Gandhari opened her blindfold for her son Duryodhana, why don't you open your blindfold for your sons and daughters in India?


Mother, now I seek your intervention to use your sword to kill all my negative thoughts, my fears, my cowardice, my timidity and transform me into a strong individual – someone with indomitable will and courage, someone whose positivity is so formidable that nothing negative can even approach him. I desire to have a sharp intellect and would like to rescind from ephemeral moments of glory. I desire to be known for my sagacity, humility and kindness. Let your sword blow my vices to smithereens. Mother, I know that you are the goddess of justice. But you have also assumed the role of delivering justice and executing it with the help of your sword. Can I take the liberty to request this to you Oh, Mother?
Mother, I have great confidence in your impartiality and ability to deliver justice. I have high hopes from you .My faith in you tells me that you won't disappoint me. What goes around comes around. Justice may be delayed, but can never be denied.


---
Workshop # 17

Act! Oh, Goddess of Justice! by G. Venkatesh
Advocacy by Dr. Raj Vatsya
Against All Odds by Shernaz Wadia
Animal Farm Again by T. A. Ramesh
Before The Bench by Kamal Wadhwa
Blind Justice Symbolism by Rajha Rajesuwari Subhramanium
Blind to Hypocrisy by Jayaprakash Raghavan Pillai
Can Justice Reach India's Toiling Masses? by Dr. Uddipan Mukherjee
Coomaraswamy's Last Stand by Kamal Wadhwa
Encounter by Shernaz Wadia
Give Humanity A Chance by Rupradha Mookerjee
Gizzards by Afanwi Stella
How Long, Oh Goddess of Justice! by Dr. Kumarendra Mallick
In A World of Big Lies... by N. S. Murty
In Defense of A Committed Judiciary by Kamal Wadhwa
In(Justice) by Ramesh Anand
Is Justice Blind? by Nikhil Sharda
Is Justice Humane? by Shibsankar Bagchi
Is the Statue of Lady Justice Relevant in India Today? by Ganesh Joshi
Just Justice by Dr. Madhavi Godavarthy
Justice Delayed: Justice Denied by Bharat B. Trivedi
Justice Delivered by Janaki Janar
Justice for All by Mukesh Williams
Justice in Adversarial System by Dr. Raj Vatsya
Justitia Versus Justice by Ramesh Anand
Lady Justice by Ramesh Anand
Lady Justice's a Pretty Nice Girl by Dipankar Dasgupta
Lost is Our Humanity by Rupradha Mookerjee
Miss Justice, a Villanelle by Steve Talbert
Mother Justice by Prof. Siva Prasad Peddi
On Her Blindness by G Swaminathan
Order by Dr. Raj Vatsya
Reform or Perish by Rajinder Puri
Reforming India's Judiciary by Rajinder Puri
Rejoice! by Pavalamani Pragasam
Righteousness is Divine ... by Deepak Yadav
Self-realization through Internal Justice by Prof. Siva Prasad Peddi
Shall We? (Tyburn) by Ramesh Anand
She Laughs at It! (Senryu) by Ramesh Anand
Strength of a Woman by Yogita Tripathi
The Lady Justice's Lament by Ramesh Anand
The Lady of Justice by Supriya Bhandari
The Origins Of Justice by Gaurang Bhatt, MD
The President's Pardon by Jayaprakash Raghavan Pillai
The Public Prosecutor by Kamal Wadhwa
The Social Base by Prof. Siva Prasad Peddi
Universal Justice (NONET) by Ramesh Anand
Whatsoever (Limerick) by Ramesh Anand
Who Am I? by Dr. Shirisha Dabiru
Why? by Pavalamani Pragasam