Justice Delayed: Justice Denied
Workshop # 17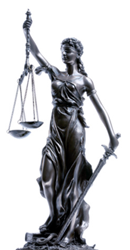 Today, on 26/11/2010 -
As dawn erupts from the volcano of darkness,
Twenty-four months have elapsed
since innocent Mumbaikars were terrified,
rape of Mumbai still etched in their minds.
How Taj hotel bathed in blood and fire
under the star-lit parasol,
yet we did nothing to seek justice
to hang these devastating demons of fanaticism.
Nothing enough has been done to punish
those crooks and criminals who 'winked' at their crimes…

Instead, we have only lighted candles of cowardice,
marched through the faded blood-stained streets of Mumbai and
eulogistically applauding the 'Mumbai's bouncing back resilient spirit!'
Spineless politicians continue to desecrate the memorials of our heroes and martyrs
by garlanding them with decayed withered words of deceitful praise.
and shedding 'crocodile tears'…

Oh beautiful Themis,
Oh Goddess of Justice,
Oh matron of judiciary,
Oh divine embodiment of law and order,
Please ponder that -
'Justice delayed is also justice denied!'
So, take off the blindfold over your eyes
Balance the scales of truth and fairness
Raise your dual-edged sword of power and reason
to strike on the so-called advocates of law
who are mere judicial jesters,
Ask these black-robed buffoons
to come out from the world of lies and
Not to turn the icon of impartiality adorning courtrooms,
into a ridiculous caricature of blinded bat!
Let them worship the idol of integrity,
And respect the emblem of fearless justice in sculpture!

Come let us avow our 'war on terror'
against all those cross-border terrorists .
Let us pledge to eliminate the evil enemies and
fumigate the foes of friendship
to demand a tooth for a tooth
and settle for nothing less than
an eye for an eye,
or 26/11 will end up being
just another date
in the calendar of terror!

---
Workshop # 17

Act! Oh, Goddess of Justice! by G. Venkatesh
Advocacy by Dr. Raj Vatsya
Against All Odds by Shernaz Wadia
Animal Farm Again by T. A. Ramesh
Before The Bench by Kamal Wadhwa
Blind Justice Symbolism by Rajha Rajesuwari Subhramanium
Blind to Hypocrisy by Jayaprakash Raghavan Pillai
Can Justice Reach India's Toiling Masses? by Dr. Uddipan Mukherjee
Coomaraswamy's Last Stand by Kamal Wadhwa
Encounter by Shernaz Wadia
Give Humanity A Chance by Rupradha Mookerjee
Gizzards by Afanwi Stella
How Long, Oh Goddess of Justice! by Dr. Kumarendra Mallick
In A World of Big Lies... by N. S. Murty
In Defense of A Committed Judiciary by Kamal Wadhwa
In(Justice) by Ramesh Anand
Is Justice Blind? by Nikhil Sharda
Is Justice Humane? by Shibsankar Bagchi
Is the Statue of Lady Justice Relevant in India Today? by Ganesh Joshi
Just Justice by Dr. Madhavi Godavarthy
Justice Delayed: Justice Denied by Bharat B. Trivedi
Justice Delivered by Janaki Janar
Justice for All by Mukesh Williams
Justice in Adversarial System by Dr. Raj Vatsya
Justitia Versus Justice by Ramesh Anand
Lady Justice by Ramesh Anand
Lady Justice's a Pretty Nice Girl by Dipankar Dasgupta
Lost is Our Humanity by Rupradha Mookerjee
Miss Justice, a Villanelle by Steve Talbert
Mother Justice by Prof. Siva Prasad Peddi
On Her Blindness by G Swaminathan
Order by Dr. Raj Vatsya
Reform or Perish by Rajinder Puri
Reforming India's Judiciary by Rajinder Puri
Rejoice! by Pavalamani Pragasam
Righteousness is Divine ... by Deepak Yadav
Self-realization through Internal Justice by Prof. Siva Prasad Peddi
Shall We? (Tyburn) by Ramesh Anand
She Laughs at It! (Senryu) by Ramesh Anand
Strength of a Woman by Yogita Tripathi
The Lady Justice's Lament by Ramesh Anand
The Lady of Justice by Supriya Bhandari
The Origins Of Justice by Gaurang Bhatt, MD
The President's Pardon by Jayaprakash Raghavan Pillai
The Public Prosecutor by Kamal Wadhwa
The Social Base by Prof. Siva Prasad Peddi
Universal Justice (NONET) by Ramesh Anand
Whatsoever (Limerick) by Ramesh Anand
Who Am I? by Dr. Shirisha Dabiru
Why? by Pavalamani Pragasam
29-Nov-2010
More by : Bharat B. Trivedi
---