Workshop # 17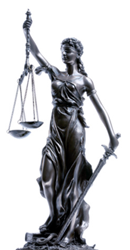 My lord, I have come from afar,
To seek justice and follow my star,
Yet my lawyers keep hounding me in jail,
Demanding money to plead my bail!
I've six children and a termagant for wife,
Whose burdens are awesome and shorten my life,
So from home and spouse I've run away, es
And am appearing before you to grant me say!
What prospects do I have at this age?
When every bone in my body cries with rage,
At being enmeshed in the grips of the Law,
Surrounded by legal crows that around me caw!
Have some care for this contrite young man,
And proceed with his case as fast as you can,
Before he loses face with his village folks,
Who will come out to pelt him with egg yolks!
The Law is an expensive farce I must claim,
Yet the Bench will not accept any blame,
For the sorry state of justice in this land,
With judges meting out punishment with an iron hand!
The parasites that appear before this court,
Are not fit for defending the meanest tort!
For lesser folks litigation is an unending woe,
So stop this nonsense, this crazy legal show!
Am I to blame for my counsel's sloth?
Which has reduced me to wearing sackcloth,
His arguments are only meant to please judges,
From this fixed stance he never budges!
My Lord, let me reiterate once more,
Before the bailiff shows me the jail door,
Failure of justice in this land is a national loss,
As the best courts turn green with ivy and moss!
---
Workshop # 17

Act! Oh, Goddess of Justice! by G. Venkatesh
Advocacy by Dr. Raj Vatsya
Against All Odds by Shernaz Wadia
Animal Farm Again by T. A. Ramesh
Before The Bench by Kamal Wadhwa
Blind Justice Symbolism by Rajha Rajesuwari Subhramanium
Blind to Hypocrisy by Jayaprakash Raghavan Pillai
Can Justice Reach India's Toiling Masses? by Dr. Uddipan Mukherjee
Coomaraswamy's Last Stand by Kamal Wadhwa
Encounter by Shernaz Wadia
Give Humanity A Chance by Rupradha Mookerjee
Gizzards by Afanwi Stella
How Long, Oh Goddess of Justice! by Dr. Kumarendra Mallick
In A World of Big Lies... by N. S. Murty
In Defense of A Committed Judiciary by Kamal Wadhwa
In(Justice) by Ramesh Anand
Is Justice Blind? by Nikhil Sharda
Is Justice Humane? by Shibsankar Bagchi
Is the Statue of Lady Justice Relevant in India Today? by Ganesh Joshi
Just Justice by Dr. Madhavi Godavarthy
Justice Delayed: Justice Denied by Bharat B. Trivedi
Justice Delivered by Janaki Janar
Justice for All by Mukesh Williams
Justice in Adversarial System by Dr. Raj Vatsya
Justitia Versus Justice by Ramesh Anand
Lady Justice by Ramesh Anand
Lady Justice's a Pretty Nice Girl by Dipankar Dasgupta
Lost is Our Humanity by Rupradha Mookerjee
Miss Justice, a Villanelle by Steve Talbert
Mother Justice by Prof. Siva Prasad Peddi
On Her Blindness by G Swaminathan
Order by Dr. Raj Vatsya
Reform or Perish by Rajinder Puri
Reforming India's Judiciary by Rajinder Puri
Rejoice! by Pavalamani Pragasam
Righteousness is Divine ... by Deepak Yadav
Self-realization through Internal Justice by Prof. Siva Prasad Peddi
Shall We? (Tyburn) by Ramesh Anand
She Laughs at It! (Senryu) by Ramesh Anand
Strength of a Woman by Yogita Tripathi
The Lady Justice's Lament by Ramesh Anand
The Lady of Justice by Supriya Bhandari
The Origins Of Justice by Gaurang Bhatt, MD
The President's Pardon by Jayaprakash Raghavan Pillai
The Public Prosecutor by Kamal Wadhwa
The Social Base by Prof. Siva Prasad Peddi
Universal Justice (NONET) by Ramesh Anand
Whatsoever (Limerick) by Ramesh Anand
Who Am I? by Dr. Shirisha Dabiru
Why? by Pavalamani Pragasam