Justice Delivered
Workshop # 17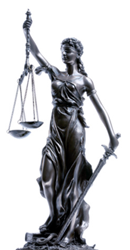 "Come on Mom ,I am going to be late" hurried Maya. She was a studious and smart 17-year-old girl."Why don't you get up a little early?" her mom demanded. Maya was getting ready for +2 exams. As usual she had studied late at night and got up late in the morning. She quickly had her breakfast and after receiving "all the best" wishes from her parents and younger brother, she left for school. She didn't know that it was the last time she was seeing them.

She pedaled her bicycle energetically, eager to meet her friends. She was determined to score 100% in her math exam that day and she was aspiring to become an engineer. She didn't see the white van or the occupants watching her. She stopped at a roadside vinayaka temple to pray. A strong hand closed her mouth and grabbed her from behind. Within 5 seconds, she was inside the white van and no one heard her muffled screams.

Maya was too terrified. One man was driving and there were two guys sitting on each side of her and they tied a cloth on her mouth and bound her hands. She was taken to a remote place and raped repeatedly by the three men. She was bleeding and so much in pain. But she was in shock and couldn't comprehend what was happening. She only hoped it was a dream and she will wake up. The men put Maya back in the van and she prayed to god for her ordeal to be over. But fate had different plans for her. The men injected her something and she fell asleep.

When she woke up, she found herself in a dark room without any clothes on. A fat woman and two of the guys who kidnapped her, came into the room. The name of the woman was Dalaja and the men were Danvir and Abhay. They informed her that she was in a brothel in Mumbai and she should be a prostitute. She cried and denied. The heartless goons burnt her with hot iron rods and sexually assaulted her and captured the video. They threatened her to burn her eyes, if she refused. After so many days of torture she finally gave in.

She was moved to a large compound house which was buzzing with activity. She saw many women in bright revealing clothes and wearing makeup. There were children running around. Maya was in a daze. Nothing seemed real. A month ago she was a very promising student with a bright future and today she was a prostitute.

Initially Maya kept to herself and never talked to anyone. She had frequent customers day and night. The place was filthy and she was provided horrible food once during the day. She became very weak and she felt that the life had drained from her. But she soon realized that the real Maya was still untouched within her, with the help of a friend Sheela. Maya had seen Sheela many times on the hall or the verandah. She was the same age as Maya. Sheela tried to smile at her many times. One day Maya returned her smile and their friendship started.

Maya learnt that Sheela was also brought in the same way, only that she was kidnapped when she was just 10 years old. She became pregnant when she was 12 years old. She delivered a girl baby who she named, Gudiya. She is 5 years old now. Maya cried on listening to the ordeals of Sheela and they developed a bonding. They became like sisters caring for each other. Maya loved Gudiya like her own daughter.

Gudiya was an adorable and affectionate girl. Maya and Sheela forgot their worries and the hell they were living in, when they were playing with Gudiya. They took good care of Gudiya who was an oasis in their desert.

There was a statue of a knight in shining armor with a sword in hand in the main hall. Maya will sometimes daydream of a man coming and falling in love with her and rescuing her. But she saw only men coming to fulfill their desires and treating her like trash and wounding her physically and emotionally. She will sometimes cry hard thinking about her parents and brother. She felt angry with god for crushing her dreams and making her suffer. She tried to find a reason why god had sent her there.

There was a rich businessman Lalji who visited the brothel often. One day Maya heard him demanding Dalaja whether the little girl was ready. Maya went closer and tried to listen. Dalaja told him that she had drugged Sheela to sleep and he can take Gudiya away. Maya felt her heart racing and her body getting hot with rage.

She went to the hall and found Danvir and Abhay carrying Gudiya. They were preparing to load her in Lalji's car. Maya didn't know what got into her, as she ran to the statue of knight and grabbed the sword. She ran towards Danvir and Abhay and in two quick movements she cut their heads off. Dalaja and Lalji came running and stood shocked taking in the gruesome scene. And within the next minute, their heads rolled on the floor too.


---
Workshop # 17

Act! Oh, Goddess of Justice! by G. Venkatesh
Advocacy by Dr. Raj Vatsya
Against All Odds by Shernaz Wadia
Animal Farm Again by T. A. Ramesh
Before The Bench by Kamal Wadhwa
Blind Justice Symbolism by Rajha Rajesuwari Subhramanium
Blind to Hypocrisy by Jayaprakash Raghavan Pillai
Can Justice Reach India's Toiling Masses? by Dr. Uddipan Mukherjee
Coomaraswamy's Last Stand by Kamal Wadhwa
Encounter by Shernaz Wadia
Give Humanity A Chance by Rupradha Mookerjee
Gizzards by Afanwi Stella
How Long, Oh Goddess of Justice! by Dr. Kumarendra Mallick
In A World of Big Lies... by N. S. Murty
In Defense of A Committed Judiciary by Kamal Wadhwa
In(Justice) by Ramesh Anand
Is Justice Blind? by Nikhil Sharda
Is Justice Humane? by Shibsankar Bagchi
Is the Statue of Lady Justice Relevant in India Today? by Ganesh Joshi
Just Justice by Dr. Madhavi Godavarthy
Justice Delayed: Justice Denied by Bharat B. Trivedi
Justice Delivered by Janaki Janar
Justice for All by Mukesh Williams
Justice in Adversarial System by Dr. Raj Vatsya
Justitia Versus Justice by Ramesh Anand
Lady Justice by Ramesh Anand
Lady Justice's a Pretty Nice Girl by Dipankar Dasgupta
Lost is Our Humanity by Rupradha Mookerjee
Miss Justice, a Villanelle by Steve Talbert
Mother Justice by Prof. Siva Prasad Peddi
On Her Blindness by G Swaminathan
Order by Dr. Raj Vatsya
Reform or Perish by Rajinder Puri
Reforming India's Judiciary by Rajinder Puri
Rejoice! by Pavalamani Pragasam
Righteousness is Divine ... by Deepak Yadav
Self-realization through Internal Justice by Prof. Siva Prasad Peddi
Shall We? (Tyburn) by Ramesh Anand
She Laughs at It! (Senryu) by Ramesh Anand
Strength of a Woman by Yogita Tripathi
The Lady Justice's Lament by Ramesh Anand
The Lady of Justice by Supriya Bhandari
The Origins Of Justice by Gaurang Bhatt, MD
The President's Pardon by Jayaprakash Raghavan Pillai
The Public Prosecutor by Kamal Wadhwa
The Social Base by Prof. Siva Prasad Peddi
Universal Justice (NONET) by Ramesh Anand
Whatsoever (Limerick) by Ramesh Anand
Who Am I? by Dr. Shirisha Dabiru
Why? by Pavalamani Pragasam
28-Nov-2010
More by : Janaki Janar
---