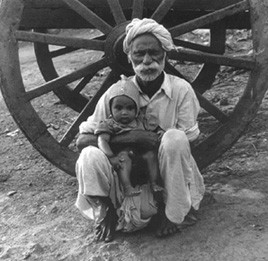 We move round in circles...
we begin where we end
we end where we began...
Life and death
the twin faces of the soul
looking opposite directions
and yet
looking
from one
vantage point...
Let life come full circle
let life know all colors
let life feel all textures...
The wrinkles on the old...
the delicate softness
of an infant's palm...
Twin faces of the soul...
I wonder...
are all circles complete?
or some left open-ended...?
..full circle...
Sometimes
maybe life...
loses the will
to complete... itself...