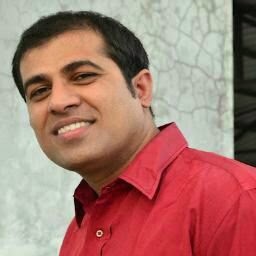 P. Mohan Chandran is a Business Writer, Tech Writer, Creative Writer, Creative Thinker, Poet, Teacher, and Business Researcher. He holds masters in Management (MBA), English (M.A.) and Journalism & PR (M.A.), and PG Diplomas in Journalism & Mass Communication, and English Language Teaching (ELT) and a Diploma in Creative Writing in English (DCE). He offers all kinds of content development, and research and training services through his company – CPG Knowledge Solutions. He was earlier associated in different capacities with organizations such as the Indian School of Business (ISB), Verizon, iPrex Solutions (an Intellectual Property company), Lok Satta (India's largest democratic people's movement for political and governance reforms), ICFAI University, and Progressive Digital Media.
In his first stint as a 'Research Associate' with ICFAI Center for Management Research (ICMR), Mohan developed about 23 management case studies on diverse topics, of which 7 became international best-sellers. More than 6,000 copies of his case studies have been sold globally. Mohan's case studies were bought and read by leading international B-Schools, Universities and Corporates worldwide. One of his case studies titled "Wal-Mart's Supply Chain Management Practices" became an international best-seller, and was bought/read by more than 100 universities around the world, including top B-schools/Universities such as Harvard, Stanford, Purdue, Michigan, Virginia, Georgia Tech, INSEAD, London Business School, London School of Economics, IMD, IIMs, IITs, Indian School of Business, Oxford, Cambridge, etc. Organizations such as BCG, Booz, Allen and Hamilton, McKinsey, Eli Lilly, KPMG, AT Kearney, Ernst & Young, Accenture, Unilever, Citibank, Siemens, Rolls Royce Plc, TATA Management Training Centre, Lombard, and CII have also bought/read his case studies.
Mohan has a profound passion for English, Business Research, and Writing. He is also a Poet, having penned more than 600 poems in English and about 25 poems in Hindi. He has more than 100 published articles, case studies, poems, blogs and e-books to his credit. He has conceived more than 2,000 timeless quotes on wisdom titled "Mohan's Sutras", which has been well received by social media users. He also worked as a Freelance Copywriter for an ad agency in Hyderabad, and volunteers for social causes.