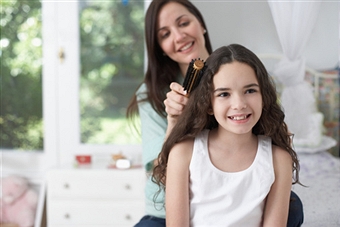 This article is in line with my diurnal practice of keeping my hair oil-free

Dandruff: Why you should NOT apply hair oil

http://healthmeup.com/news-healthy-living/dandruff-why-you-should-not-apply-hair-oil/26334

Over 2 decades ago when I was in my teens, a lady had advised me not to put oil on my hair as the hair soaks up the body's natural oils and that is enough for it to remain oily.

Hence, you'll notice that even if you don't apply hair oil for a week or two, your hair will naturally turn greasy, oily and sticky, compelling you to shampoo it ASAP so that it starts looking glossy.

I use Head & Shoulders Hair Endurance anti-dandruff shampoo which has Hydra Zinc technology, an innovative dandruff defying ingredient, clinically proven to fight dandruff and reduce stress on the scalp thus reducing the threat of hair loss due to breakage, and protecting it from further damage.






I shampoo my hair once or twice a week and also make sure that after shampooing I use a clean comb.

So whenever my hair goes for a wash, my comb goes too :-)

After washing, you should let your hair dry naturally instead of using hot blowers / dryers that may damage the texture of your hair and cause split-ends and you should also minimise the use of hair products like styling gels, sprays, mousses, etc. The more naturally you let your hair grow, giving it ample breathing space, rather than clogging up the pores, the more healthy it will be.

If you want to have a nice, relaxing head massage for an hour or two, make sure you shampoo after the oil massage, don't let the oil remain in your hair.

Also, it is imperative to have a clean pillow cover, so please make sure that you keep changing your pillow covers as often as you can, so as to give your head a good, clean resting place :-)

That's all I had to share for now. Hope you find these tips useful to care for your hair :-)

Have a lovely Christmas.

Best Wishes,
: APARNA :


--

The AC Daily - Today's Updates

http://paper.li/alwaysaparna/1319026420

YouTube Playlists - Happy Playing :-)

https://www.youtube.com/user/playingplaylists/videos

Ninety-nine percent of the failures come from people who have the habit of making excuses. - George Washington Carver