| | | |
| --- | --- | --- |
| | Channels | |
Our poetry section is edited by Ms Aparna Chatterjee.
Please check your poems for Typos to make sure they are free of spelling mistakes.
Email:
poetry@boloji.net
Due to a rapid increase in the number of submissions, there are now more than 200 poems pending publication, hence our writers are advised to be patient. Sometimes, depending on how long the queue is, you could have to wait a month or more for your poem to get published.
Boloji Android App is Live!
Boloji Windows 8 App is Live!

Now Available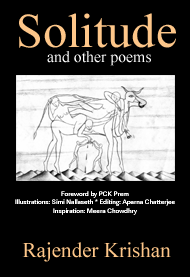 Important
Instructions for Submissions
Copy and Paste your Poem from whichever document you've written (Word / RTF, etc) to NOTEPAD or a PLAIN TEXT Mail / Draft of your web-based mail service (e.g. gmail, ymail, hotmail, etc). Your poem loses all its original / rich formatting in that Plain Text Mail / Draft. Now, Copy and Paste that Plain Text Poem into the Boloji Poetry Submission Form. Reformat it by using Font Style Times 14 and submit it. This makes sure there is homogeneity in all poetry submissions on Boloji.

Please UPLOAD images of which you hold a copyright. DO NOT upload images by copying from other websites.