Kabir Dohas
Kabir,
Sabh Te Hum Bure
Hum Taji Bhalo Sabh Koyee
Jin Aisa Kar Boojhia
Meet Hamara Soyee

Translation
Kabir,
I am the worst of all
Barring me, better is everyone
Whoever figured this out
Is my dear friend
Explanation
This is the thought process of a person steeped in humility. With humility, comes a transformation in perspectives and now one can see qualities in others. How can someone incorporate this definition of humility into his/her everyday life? This will only happen when the person has an authentic understanding of his/her own strength and abilities, along with genuine acceptance of his/her own limitations. In addition, there must be a clear understanding that God alone is the Doer of all actions, and the Giver of all boons. So, if we are enjoying riches in life, or if we have achieved a significant milestone, then we know those are direct results of His abundant grace. This in itself is humbling.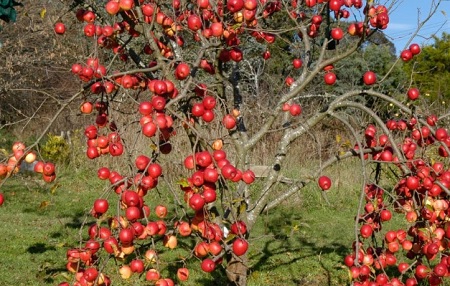 When a branch of a fruit tree gets laden with fruits, it bends downwards. That is nature's way of displaying humility. These loaded, sagging branches appeal more than the straight, stiff branches with no fruit. This is how nature is showing us how to be humble.

June 13, 2020
Excerpts from Humility by the author.